When it comes to family games, the Nintendo Switch is a great system, bringing with it a variety of games your kids will love, from educational options to more intense action games. While the Switch has some of the smallest controllers in the gaming world right now with the Joy-Cons, they can be expensive to replace if something were to happen to them. There are plenty of options that are more affordable, sturdier, and even smaller so they'll still be comfortable in little hands. Here are the best Switch controllers for kids.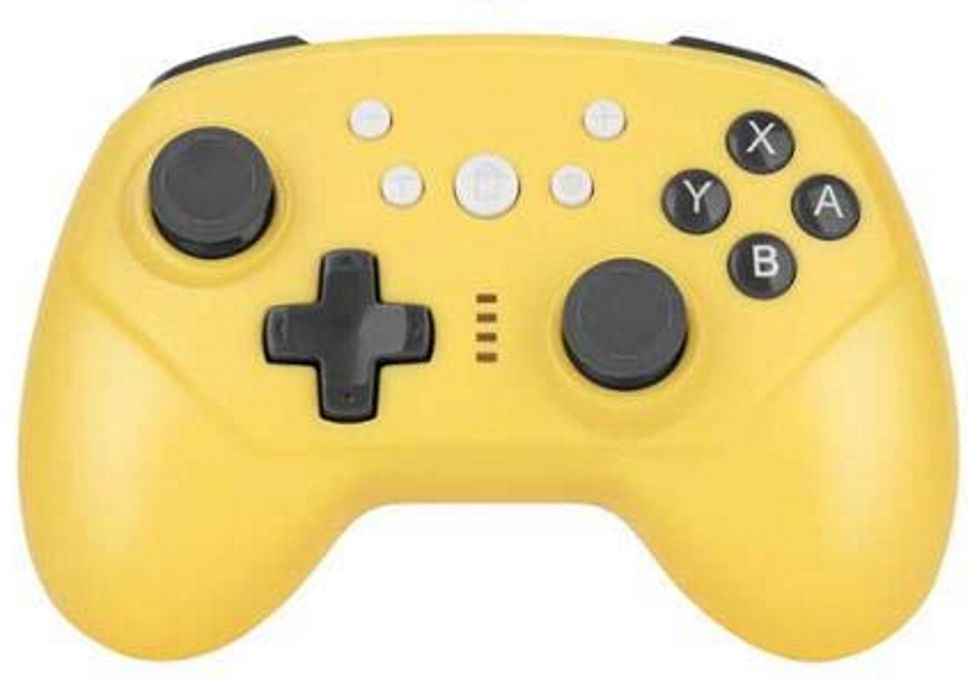 (opens in a new tab)
TNE Wireless Pro Controller
All expected functions
With the TNE Wireless Pro Controller, the buttons have the same layout as the familiar Joy-Cons and the official Pro Controller. With the battery-powered LED light bar, you won't have to worry about your child losing their controller in the game. It has four LEDs to indicate battery charge level and it's designed to last 10 hours between charges, using the same type of cable as the Nintendo Switch console. This light controller is even made with anti-scratch and non-slip material to give it extra protection against damage.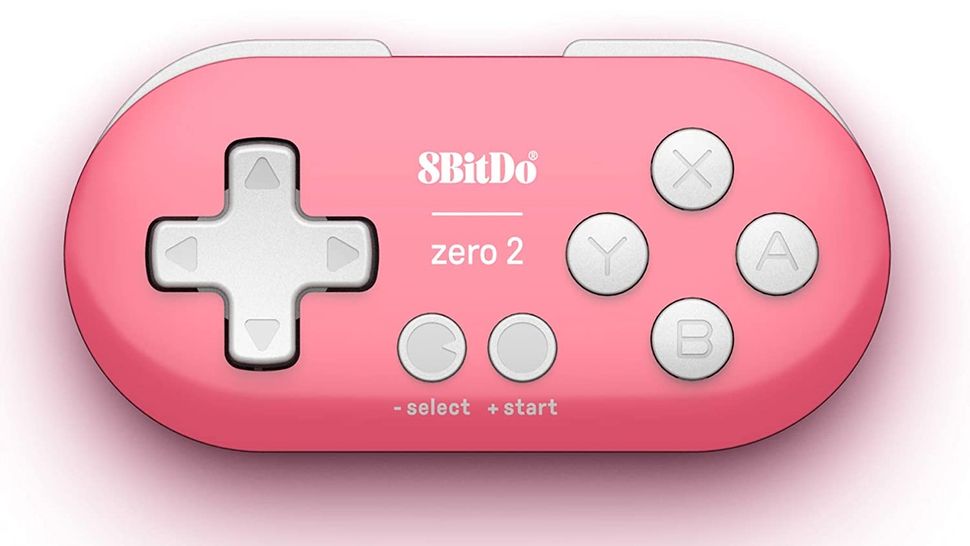 (opens in a new tab)
8Bitdo Zero 2 Mini Keychain-Sized Bluetooth Controller
Fast charging and playful colors
When it comes to third-party brands of Nintendo Switch controllers, 8Bitdo is one of the best choices. This tiny but mighty option charges in just two hours and gives you eight hours of playtime between charges. It also comes with a one-year free return/replacement warranty and can be used for mobile, Apple and PC games. It comes in three pretty pastel colors that match those of the Switch Lite systems. The downside of playing with this controller is the lack of joysticks.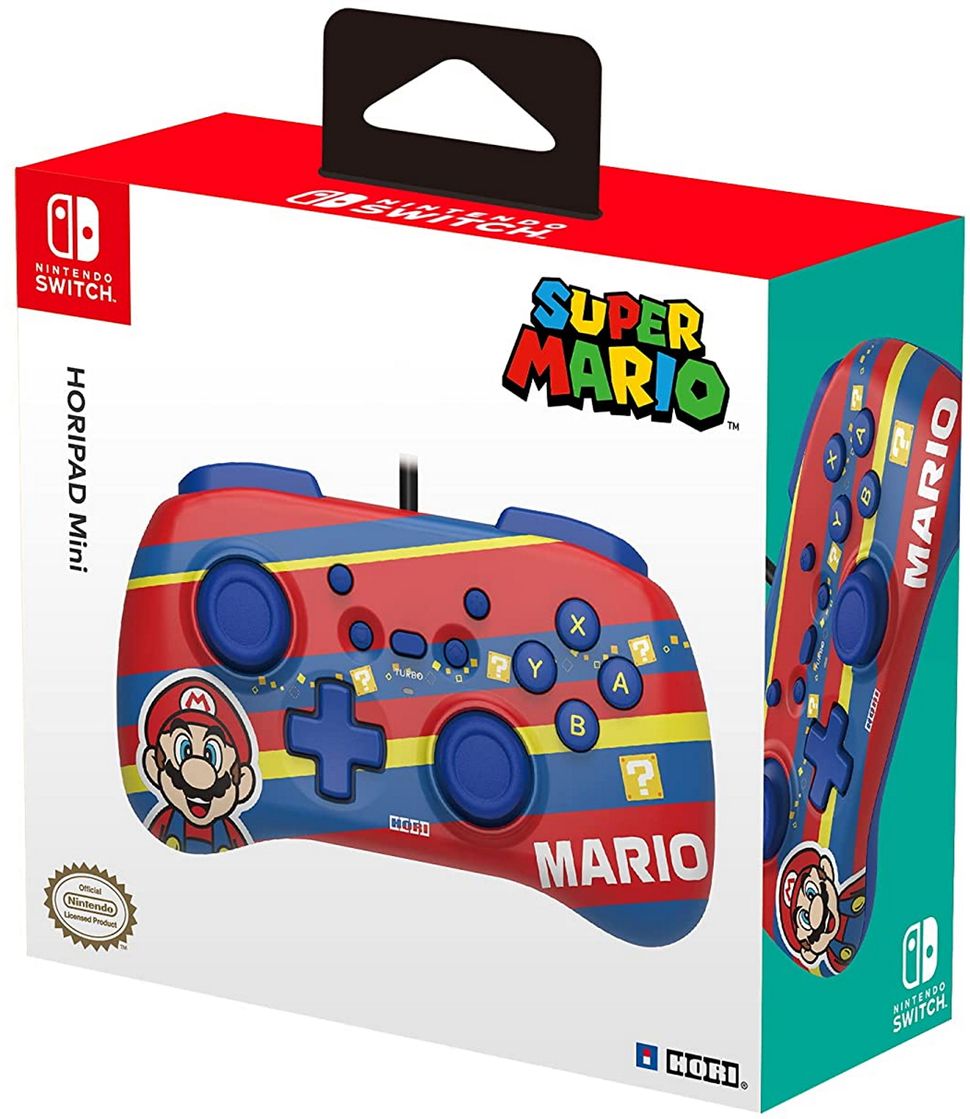 (opens in a new tab)
HORI Nintendo Switch HORIPAD Mini – Mario Version
Approved by Mario
This officially licensed HORIPAD Mini wired controller has been specially designed to be smaller in size. It has all the same buttons as the Joy-Cons, is easy to grip, and comes in designs that feature your kids' favorite characters. You'll want to make sure the area you've installed the switch in will be safe for a wired controller, with enough room for it to be plugged in with the cable. There are a few downsides to this controller though; children will not be able to connect amiibo, use motion controls, or feel rumble features.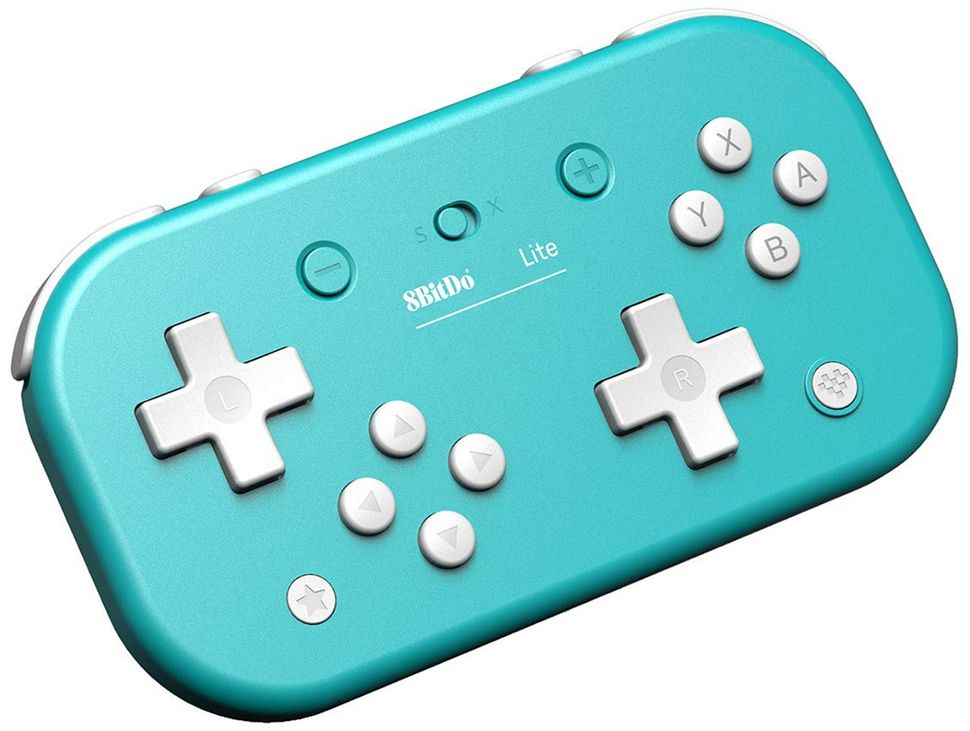 (opens in a new tab)
8Bitdo Lite Bluetooth Gamepad
play mat
This flat, wide controller can be a good option for small children who play more relaxing educational games – the opposite of the highly interactive The Legend of Zelda: Breath of the Wild. For this type of relaxing game, this is an affordable option. Or, if your child ends up wanting to use it for more intense games, there are customizable turbo buttons. However, one thing to keep in mind: while this controller has split D-pads, it doesn't have the joysticks. If you're looking to have more range of motion offered by the mobility of a joystick, you may need a different controller.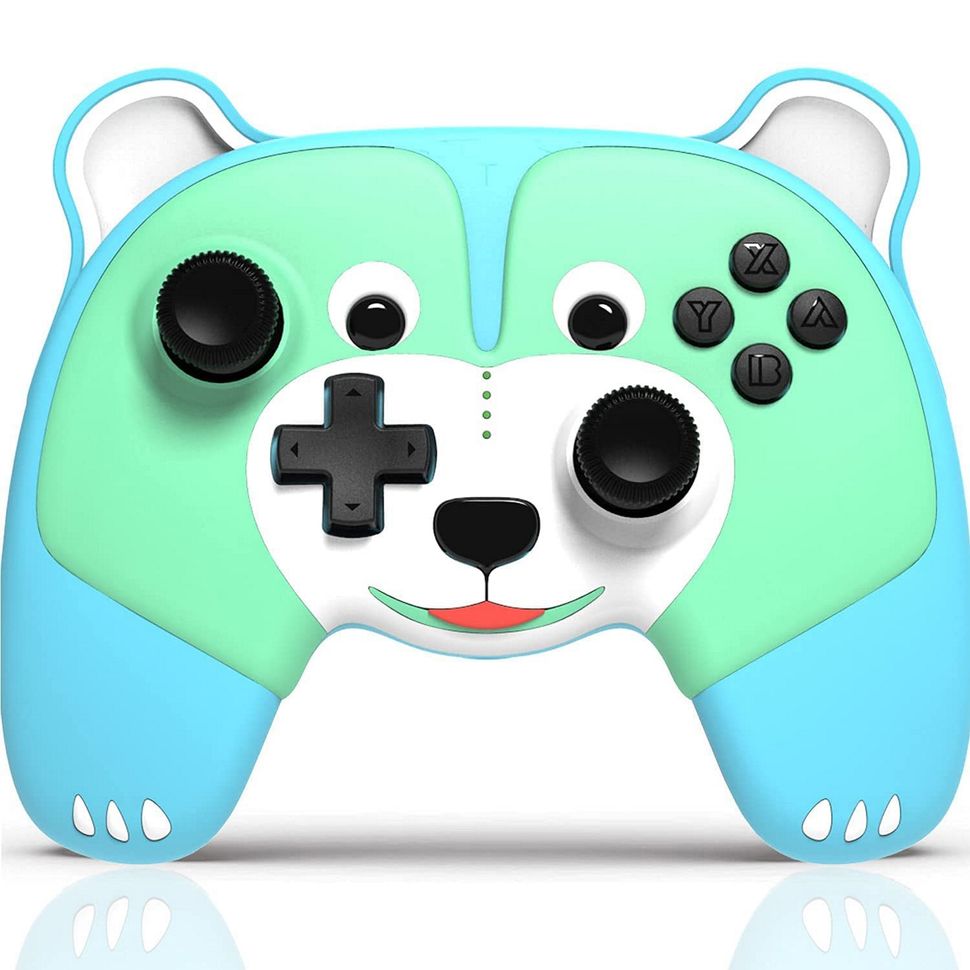 (opens in a new tab)
DeHasion Wireless Switch Pro Controller
cute bear
This adorable controller bear is made with comfort in mind. Curves on the back of the controller make it easy for little hands to grip while playing for up to eight hours on a full charge. It even uses the wake-up feature on the switch when activated so the system will automatically turn on and on the correct channel without assistance. It's a feature you can tweak on your Switch if you see it's more of a hassle than a positive feature. There are no home or screenshot buttons, but the rest of the controls are accounted for. Plus, the cuteness of this design is almost unbearable.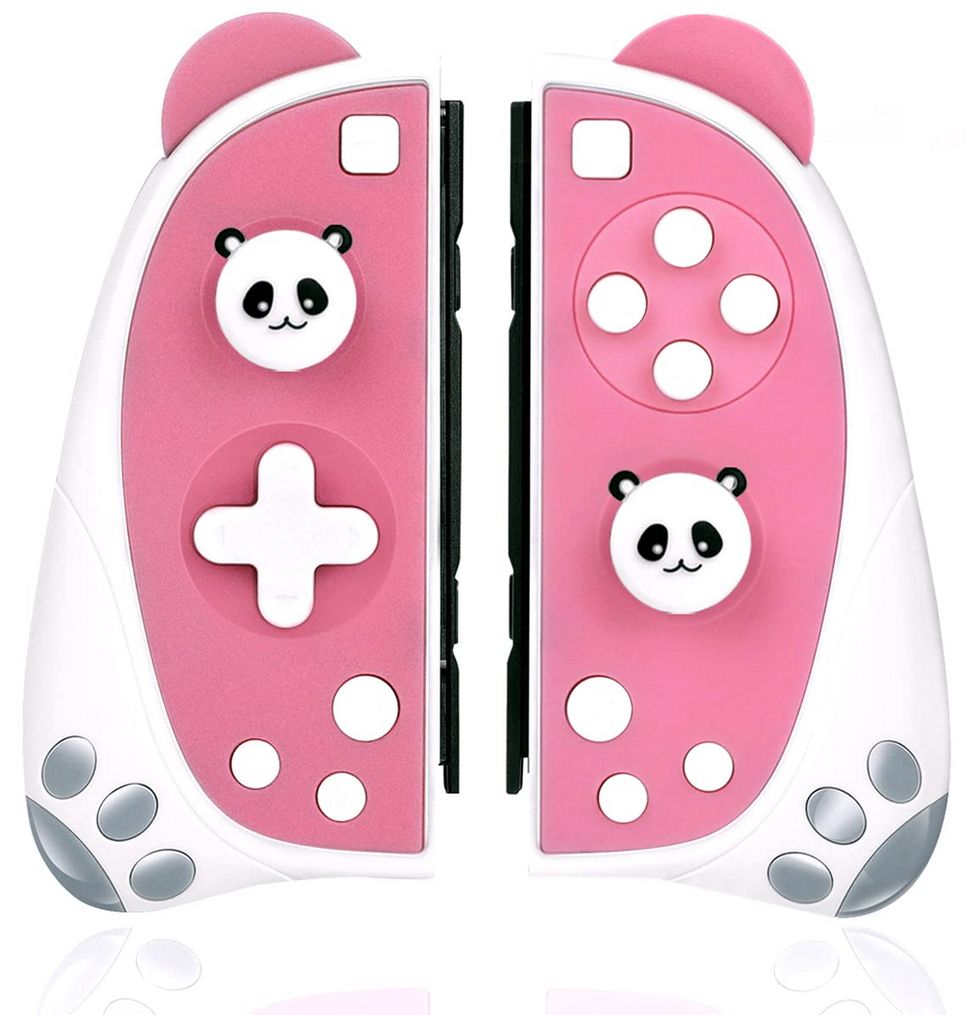 (opens in a new tab)
STOGA wireless controller
Joy-Con replacements
This set of third-party Joy-Cons comes in pink or black and has a cute panda design. Just like the original Joy-Cons, these can be used together or separately as two. To help with the security and preservation of the controllers, they are made of non-slip ABS and coated with a scratch resistant top layer. These have motion controls and vibration so your little one gets the same immersion as with the original controllers. The controller can be plugged into the Switch for handheld mode, held individually, or placed in the included M-shaped controller base.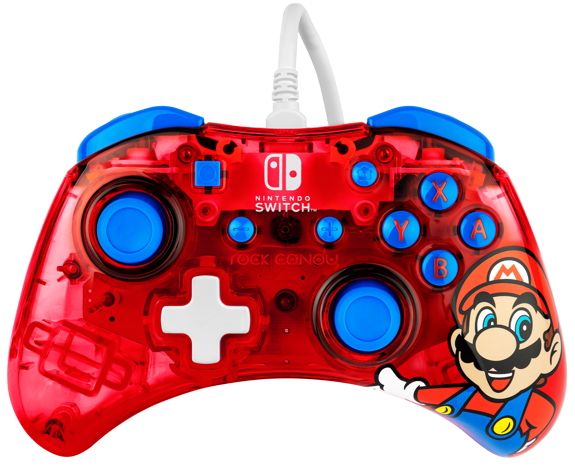 (opens in a new tab)
PDP Rock Candy Ergonomic Wired Mini Controller
For the curious
Designed to be mini, this controller has lots of cute cartoon design options. The transparent shell is a fun way for curious kids to see all the internal parts of the controller and start thinking about how they work. With eight feet of cable, you should have enough room between the switch and the controller. This is an officially licensed controller that's sure to sit perfectly in little hands.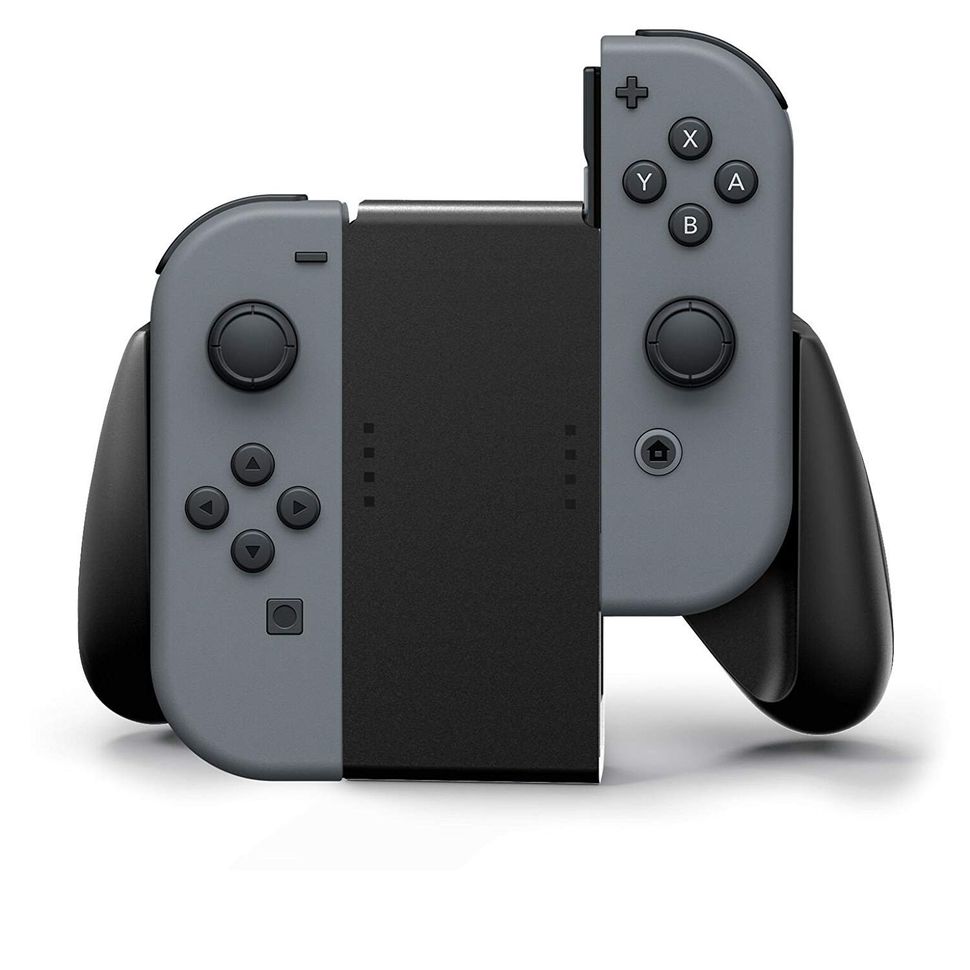 (opens in a new tab)
PowerA Joy-Con Comfort Grip
Joy-Con Fit
If buying a brand new controller isn't in your plan, there's a way to use the Joy-Cons differently. Slide the Joy-Cons right into that comfortable grip and it'll make the pair work like a traditional controller. It's good for parents who may be worried about losing the Joy-Cons. With this option, you can even mix and match different handle designs. This handle also comes with a two-year limited warranty in case anything goes wrong.
A little fun is in your hands
Introducing kids to video games can be fun, and now it's easier to make it more comfortable and accessible. It can change a child's experience and save you a lot of money by not replacing controllers. These are just a few of your choices when considering setting up your child for video games. While you're doing this, you might also consider getting a good protective case and some of the best Nintendo Switch accessories, including a screen protector.
Our favorite pick for controllers is the TNE Wireless Pro Controller because it has the most similar functionality to the Joy-Cons and Pro Controller without the price or cords. If cords aren't an issue for you and your child would have fun choosing a cool design, PDP's Rock Candy Ergonomic Wired Mini Controller has plenty of options.
For beginners, the flat back and simple button structure of the 8Bitdo Lite Bluetooth Gamepad makes it much easier to start the game. Not to mention, the wireless capability eliminates the stress of having to worry about the Switch dropping from the top of the entertainment center. There are a lot of factors to consider when it comes to what's right for your kids, but these are some of the best Switch controller options available for kids.